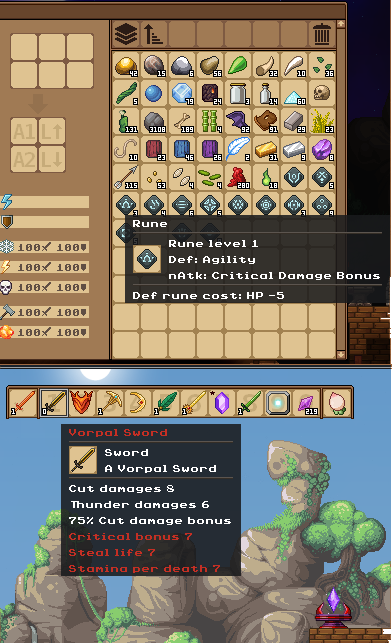 1
Weapons and armor
share 7 levels of rarity
It is possible for the player to enhance his equipment through forging, and make his gear progress through the 7 rarity levels, sometimes unlocking rare special abilities and effects.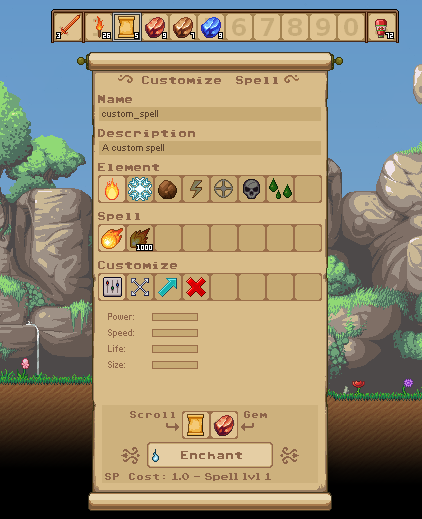 2
Craft your own magic
spells!
From controlling the arc and pattern of your fireballs to simply enhancing your jumping abilities, craft a plethora of magical effects to fit your desires.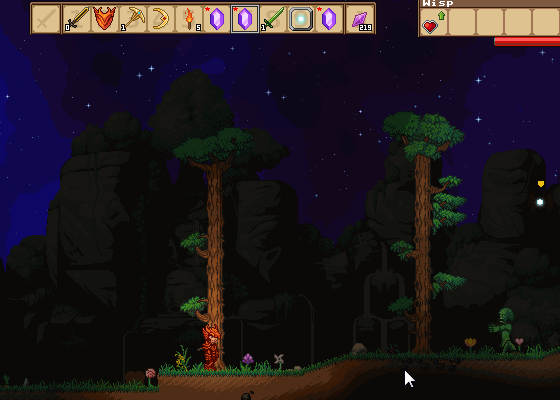 3
Capture and tame
monsters!
Your new companions will support you and will evolve to become stronger! Each captured creature keeps its unique features, evolving as it gains experience fighting by your side.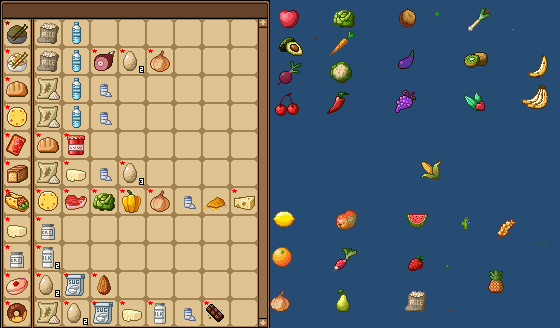 4
Agriculture and Cooking
"Eat well to get stronger" has never been a more truthful quote than in Planet Centauri. Eating various types of food will cause your character to grow stronger and develop his abilities.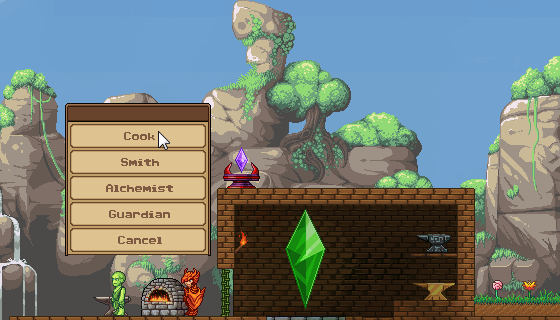 5
Build a village and assign roles and jobs to its inhabitants
Save the native Chlorinians, build and fortify their villages. Befriend them and grant them jobs as hunters, tailors, guards, wizards, researchers and much more!

6
Programmable robots
Thanks to the LUA script, you can easily program custom AIs and behaviors for your robots and villagers! Imagination is your only limit! Mining, hunting, defense, exploration, whatever you want!
Create without limits with our unique network system!
Planet Centauri's network system allows you to design various electronic systems, from humble automated house lighting to frantic death lasers! This is achieved through a large number of electric and electronic components, including : - generators, power wires, resistors, capacitors - noise, serrated, square and sinusoidal signal generators - up to 16 bit information signal, with a large variety of mathematical and binary operators!


Technological weapons and armors

Space exploration & combat











Grapple hook / ninja rope






God Saucer (minigames area)

Order avalaible with Steam Key(Linux/Windows)